Chancel Choir
Membership: Adults
Rehearsals: Wednesdays 7:30 – 9:00 pm, Sundays 10:30 – noon
The dedicated singers of the Chancel Choir lead in worship each Sunday and rehearse on Wednesday evenings. They also contribute in special services throughout the year, such as Ash Wednesday, Maundy Thursday, Good Friday, and Christmas Eve. This choir prepares music of many different styles and genres in order to help create a worshipful experience during each service to the glory of God. For more information, please contact Laura Leigh Beall at llbeall@goodshepherdpc.org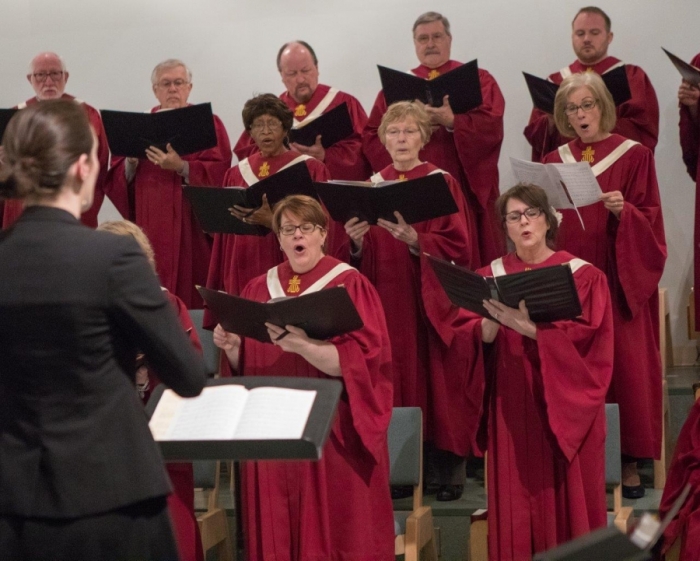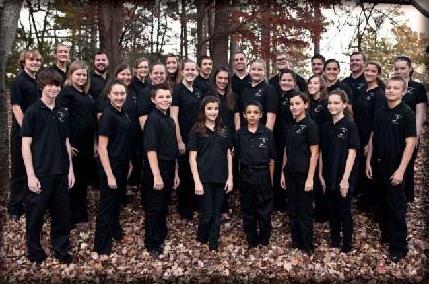 G3 (Give God Glory) Youth Choir
Rehearsals: Sundays 5:00 – 6:00 pm
Membership: 6th – 12th Grade
Good Shepherd's Youth Choir is a vital ministry in the lives of our youth, our church, our community, and all those who are exposed to their message. This choir is composed of dedicated youth in middle and high school who help lead Worship both at Good Shepherd and across the country on their annual choir tour. This group rehearses on Sunday evenings in the choir room, just before youth group programming. For more information regarding G3, please contact Laura Leigh Beall at llbeall@goodshepherdpc.org.
Shepherd's Sacred Children's Choir (SSCC)
Rehearsals: Wednesdays 5:45 – 6:45 pm
Membership: 2nd – 5th Grade
The mission of the SSCC is to provide an environment where children are able to glorify God through the development of musical skill, fellowship with one another, and high-quality presentations of sacred choral music. SSCC is a community outreach program of Good Shepherd Presbyterian Church where members and non-members alike are invited to be part of this Children's Choir experience. All are welcome to simply come with an open heart, a desire to sing, and an excitement to learn new things while growing with others! For More Information, contact Laura Leigh Beall at llbeall@goodshepherdpc.org
Sonbeam Choir
Rehearsals: Wednesdays 6:00 – 7:00 pm
Membership: Age 4 – 1st Grade
The Sonbeam Choir glorifies God with the voices of our youngest children. This group meets at 6:00pm on Wednesday evenings and performs during Sunday worship periodically during the school year. The Sonbeams are directed by Whitney Duncan.
GSPC Winds and Brass
Rehearsals: Thursdays 7:00 – 8:30 Scheduled Seasonally as Needed
Membership: 9th Grade – Adult
The GSPC WINDS and BRASS is made up of adult, college-age, and high-school-age instrumentalists. The ensemble provides an opportunity for woodwind, brass and percussion players of diverse skill levels to praise God together. The ensemble plays quarterly throughout the school year and additionally is featured in the Service of Lessons and Carols during Advent and on Easter Sunday. For More Information, Contact Bryan Dilks
Sacred Seasons Bell Choir
Rehearsals: Sundays 3:45 – 4:45 pm
Membership: Adults, Youth
Sacred Seasons Bell Choir is open to adults and youth of varying levels of musical skill. The ensemble seeks to worship God through the playing of high quality handbell music and to utilize their music reading and ringing talents to the glory of God. There is only a short term commitment required for any given "season". We will rehearse for up to six weeks in order to assist in leading a particular service. For More Information, contact Laura Leigh Beall at llbeall@goodshepherdpc.org