Welcome
Welcome to Good Shepherd Presbyterian Church. We are glad to have you visit us and hope you will make future trips to our church. Good Shepherd is a member of the Presbyterian Church USA (PCUSA) with the purpose of glorifying God.
Child care. There is a nursery downstairs in the Fellowship Hall where you can take your infant or toddler and there is a children's church where children 4-6 years old or PreK-1st grade can attend.  It is in the downstairs of the Fellowship Hall.
Fellowship. We invite you to visit our Fellowship Hall prior to the worship service for coffee and refreshments.
Attire. Dress at our church is whatever you are comfortable wearing.
Information. Church elders are available after the worship service to answer questions you may have about Good Shepherd and we provide complimentary visitor bags with information to take with you.
Parking. There is a visitor parking area to the left of the church for your convenience and a covered entrance and ramp on that side for inclement weather or people with disabilities.
9:30AM – 10:30 Sunday School
We offer classes for all ages, including adults.
10:30AM – 11:00 Fellowship Time
Join us in the Fellowship Hall for light refreshments and refreshing conversation.
11:00AM Worship Service 
Faithful to traditions with an openness to various styles of music.
NOON – Fellowship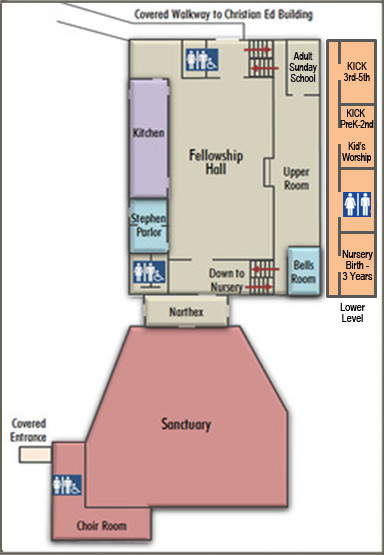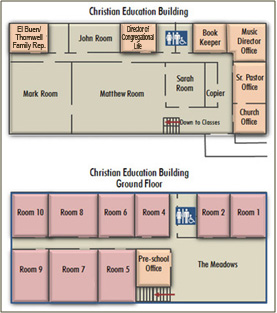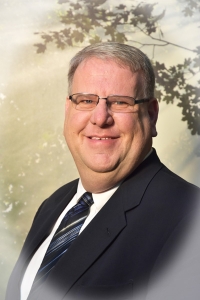 As a committed follower of Jesus Christ, it is my passion to help others grow in their faith and share God's love. This passion is what clarifies my sense of God's vision for the people I serve.
My professional ministry began in 1991 with the people of New Hannover Presbyterian Church in Mechanicville, VA, where I served in a part time youth ministry role while I was attending Union Theological Seminary in Richmond, VA. After graduation, I took a full-time position with First Presbyterian Church in Bristol, TN where I served in the role of Director of Youth Ministry and Christian Education. In 1997, we moved to First Presbyterian Church in Morristown, TN, where I again served in the role of Director of Youth Ministry and Christian Education. During my service with Morristown I completed the additional education requirements to become a "Certified Christian Educator". Having served the people of Morristown through a pastoral transition, my sense of call began to change and I felt led to a ministry of Word and Sacrament. I was ordained by the PCUSA in 2003 and began my service to First Presbyterian Church in Jefferson City, TN, as Pastor. While serving the people of Jefferson City I earned a Doctor of Ministry degree from Columbia Theological Seminary in 2009. In 2011, my family and I moved to Lilburn, GA, to accept the position of Pastor/Head of Staff at Good Shepherd Presbyterian Church.
On the personal side, I have been blessed with a wonderful wife, Carolyn, and three incredible daughters: Morgan, Amanda and Hannah. In my spare time, I enjoy time with my family, reading, and refurbishing antique cars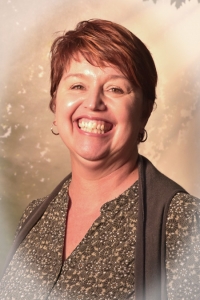 I was born and raised in Kentucky, attending Dukes Cumberland Presbyterian Church, a tiny church that my father, an elder, helped build. After graduating from the University of Kentucky, I lived in numerous states before settling in Georgia in the late 1990s.  I presently live in Lilburn and attend Cannon United Methodist Church. I have two daughters, Olivia and Cordelia, and two dogs, Ocho and Grant. My interests include playing tennis, spending time with my daughters, going to the movies, and just being at home.
Prior to coming to Good Shepherd Preschool, I worked at a dental office, as well as 13 years as a preschool teacher, being a church secretary, and working in a cardiologist's office.
I enjoyed working at Good Shepherd as the church secretary and missed it when I left. I loved being in a church atmosphere and seeing the children, so now I have the best of both worlds as preschool director. I look forward to building relationships with the parents and children and enhancing the quality of the preschool program.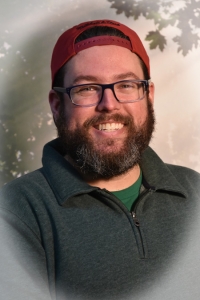 I was born and raised in the metro Atlanta area, born in raised in Conyers, Ga. I now call Lilburn my home where I live with my wonderful wife, Cherilyn and our lovely fur babies (pets). I graduated from Columbia Theological Seminary in May of 2018 with my Masters of Divinity. I have worked in a church setting for over ten years and love working with both youth and adults. I enjoy preaching and teaching about the church's relationship with her surrounding community. I believe the church is here to serve the community and provide love and support for all of God's children. The foundation of my faith comes from John 13:34, in which Jesus commands his disciples to love one another as He has loved us. I want my ministry to always put people first and remind them they are loved by God no matter what.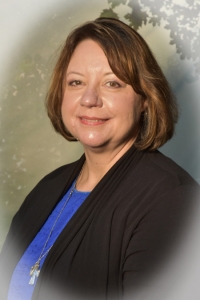 Born in Rabun County, GA, I moved to Doraville at a very young age. I attended Georgia State University.  In my spare time, I enjoy tennis, reading and spending time with my family in the great outdoors. I currently live in Loganville with my husband and two children.
I have been with Good Shepherd since March of 2015.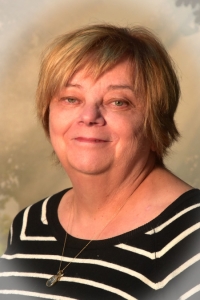 I was born and raised in south Georgia, and after marrying, lived in Rome, GA, for over forty years until my husband's passing in 2015. I moved to Lilburn and live with my son, Jesse, and daughter, Laura. I graduated from Albany Junior College and Berry College, and have worked in churches in both a financial and administrative capacity for over 22 years. I recently joined the staff of GSPC in the role as Full Charge Bookkeeper. I enjoy reading and spending time with my grumpy 16 year old poodle.